Blue Zone, the cafe with a view
'BLUE ZONE' is a cafe with large windows where visitors can enjoy the view of Mt. Hiyori and the Kitakami River.
The interior of the cafe was designed to take customers into the cockpit of a space ship. From here you will be able to look out over the city of Ishinomaki.
The name of this cafe was taken from the title of a short science fiction piece by Ishinomori.
Summer limited menu!!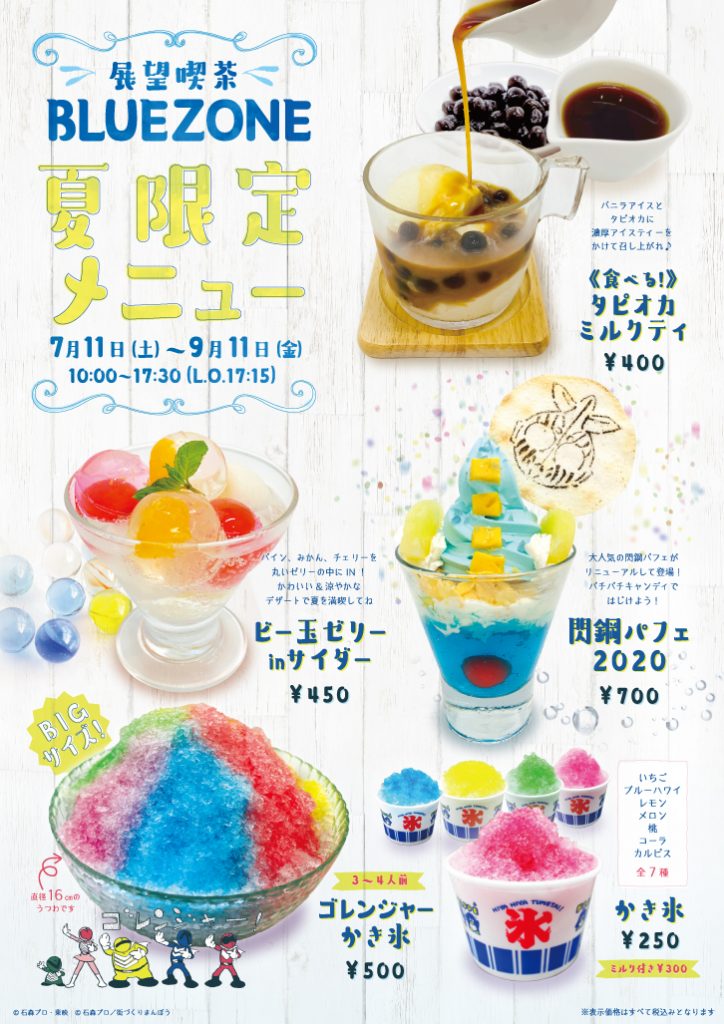 Special exhibition linked menu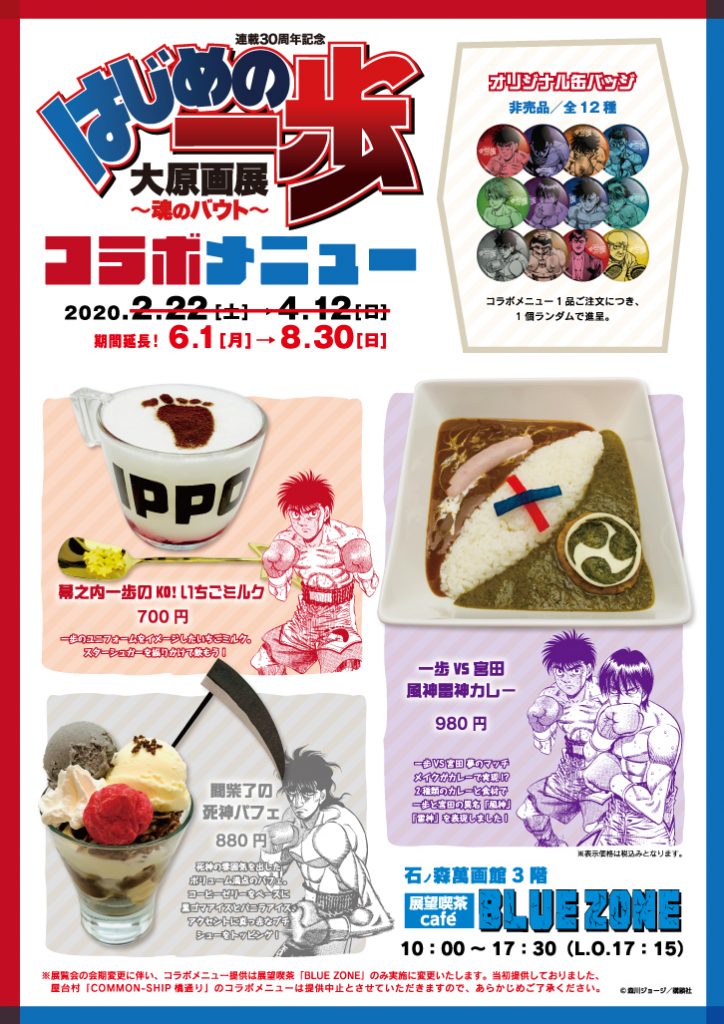 Normal menu