Second Floor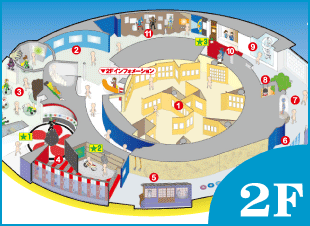 Special Exhibition
Shotaro World Prologue
The World of Jidai-geki
The World of Sarutobi Ecchan
The Manga Clock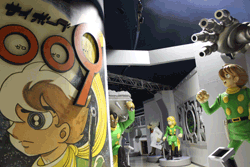 3.The World of Cyborg 009.
Once you step into the permanent exhibition area, you will encounter the cyborg soldiers' laboratory. Music and video effects will draw you into the world of Cyborg 009.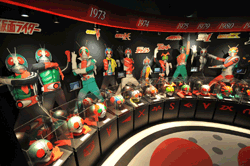 4.The World of Kamen Rider
Kamen Rider masks from the live action Kamen Rider show, from Kamen Rider 1 to Kamen Rider Ex-aid are on display. A monitor near the masks shows the opening scenes from the series.
6.Original Manga
Exhibitions of original manga in various themes from the museum archives.
Visitors can observe the delicate touches of Ishinomori's penwork and the striking content of his works.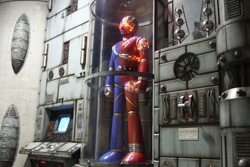 7.Kikaider's Corner
At Kikaider's corner, light intersects with sound, where visitors will witness the birth of Kikaider. Will you be able to find the switch?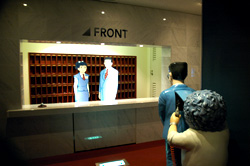 10.Hotel Platon
The front desk of Hotel Platon actually exists inside Ishinomori Manga Museum.
What??!! Mr. Matsuda was really a robot?!
Next to the reception desk, you can take a Hotel Personality Test.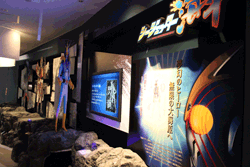 11.Seajetter Kaito Corner
The last exhibit in the permanent exhibition area is Ishinomaki's own hero, 'Seajetter Kaito'. Here visitors will experience the world of 'Seajetter Kaito' and find everything they need to know about the superhero. The specially made Seajetter Kaito diorama is a must see.