Third Floor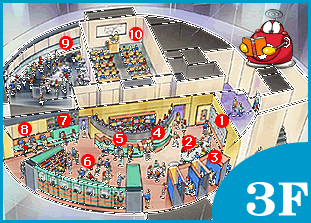 Multimedia Library
Reference
Friends of Manga Museum
Meeting Room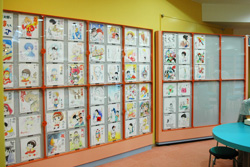 1.Shotaro Ishinomori's Comrades
Sixty signature boards autographed at the time of the museum's grand opening
Signature boards of famous manga artists close friends of Ishinomori are on display here.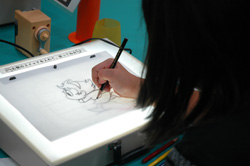 2.Introduction to manga artists
Let's make an anime!
Your own drawings will become an anime!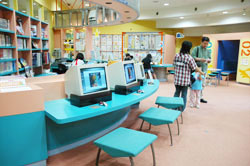 5.Digital Archive
'Manga Astrology' will read your future!? Enter your birthdate and give it a try. In the archives corner, visitors can watch Blu-Rays and DVDs.
6.Manga Library
Enjoy over 6,000 manga comic books.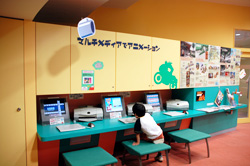 8.Animation with Multimedia
Learning about animation through 4 types of games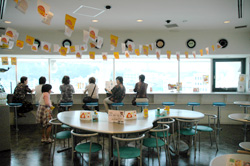 9.Blue Zone, the cafe with a view
Enjoy the splendid view of Mt. Hiyori above and the Kitakami River below. Further out lies the Pacific Ocean. The name of this cafe was taken from a short science fiction piece by Ishinomori.