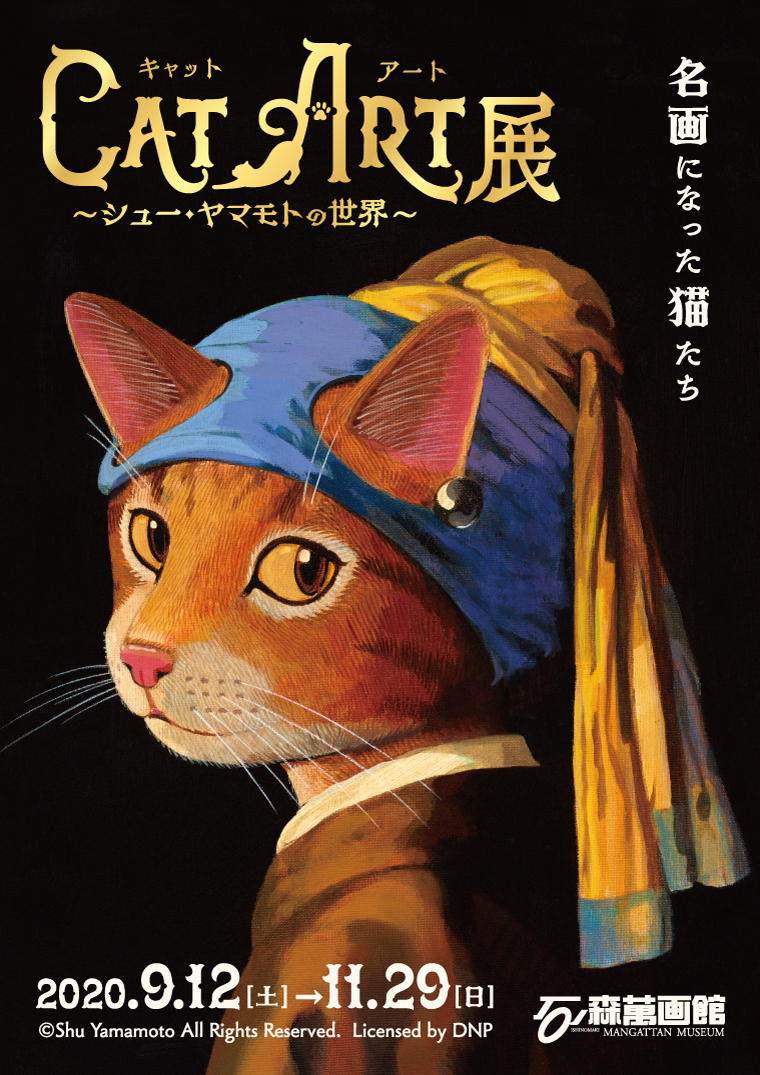 World -of "country, ishinomaki of ten thousand images" stone no forest ten thousand image building 78th special plan exhibition
CAT ART exhibition – Shu Yamamoto
■We link to page according to ( to ask for to customer about the infectious disease prevention)
※Event contents may be changed depending on the extended situation of infectious disease. Thank you for your understanding beforehand.
session: From Saturday, September 12, 2020 to Sunday, November 29
Time: 9:00-18:00 ※Entrance is venue until 30 minutes before closing time:
The second floor of the stone no forest ten thousand image building plan exhibition room closed day:
Tuesday, September 15, Tuesday, October 20, 11/17 Tuesday viewing charges:
840 yen for adults/junior and senior high school students 520 yen/primary schoolchild 210 yen/non-school children for free (we include permanent exhibition viewing charges)
sponsorship: Stone no forest ten thousand image building cooperation: Dai Nippon Printing Co., Ltd.

That world masterpiece which looked at in "monya rethe" and textbook and museum including "cat Venus of Miro" to picture of cat. We concentrate invention for not only prettiness fun but also original style, composition, color, touch, and, as for "the CAT ART" that SHU YAMAMOTO draws, picture coloring history of art is appreciated in motif in the United States including Japan.
We introduce about 70 points from the ancient times to the present age in this exhibition. In addition, each work has sleeve notes with full of humor by "cat art commentator". Furthermore, we draw stone no forest ten thousand image building venue-limited, and "saiboguzerozeronyain" comes up.
As well as cat lover, art fan, all are passing over shinyaku at exhibition fitting nature and smile by all means.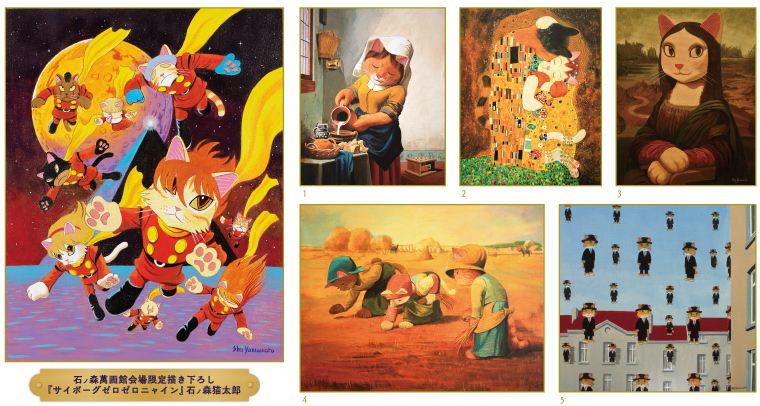 It is "Golconda" Rene magunyatto
"matatabi picking" Jean = Francois F me 5 "monya rethe" Leonardo nya Vinci 4 "kyassu" Gustav kunyamuto 3
1. "female cat pouring milk" John feruneko 2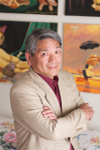 SHU YAMAMOTO
1948 was born. 1971, Aichi Prefectural University of Arts graduation. We emigrate to Canada in 1974 and play an active part as illustrator. We emigrate to the United States in 1983 and begin to draw "cat version" of celebrity pictures of all ages and countries from 2007 and hold a large number of private exhibitions so far. It is resident in United States, Utah now.


"monya rethe" or "girl cat which wore earrings of pearl" becomes visit commemorative stamp, and 783b72;"> visit commemorative CAT ART stamp comes up!
(all/eight kinds today's as for ※ design)
◆ period: Saturday, September 12, 2020 – Sunday, November 29
◆ place: The second floor of the stone no forest ten thousand image building reception desk (mount for exclusive use of ※ distributes one piece because of one piece of admission ticket)

exhibition-limited collaboration menu cannot include appearance
collaboration menu toward the order and presents "CAT ART bromide"!
※Design is decided every menu
◆ prospects cafe "BLUE ZONE" (the third floor of the stone no forest ten thousand image building) ◆ business hours 10:00-17:30 (L.O.17:15)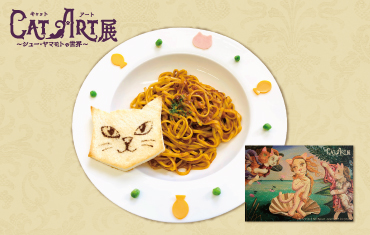 boronya – ze
¥980 (tax-included)
"Bolognese" born in renaissance birthplace, Italy. With mini-toast which modelled kao of cat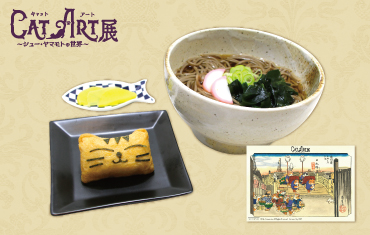 inyari sushi & hot soba set ¥850 (tax-included)
Seoul foods "side" of Japan and sum set menu of cat type inarizushi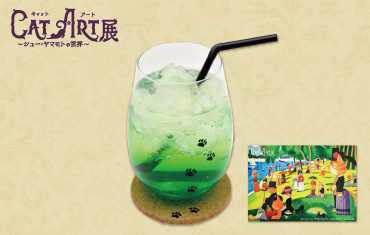 dinyaboro style melon soda ¥550 (tax-included)
French standard drink "diabolo"-like drink. Taste that melon soda and lemon ice are refreshing

ishinomakinekofesu 2020
main!
The event details, please identify formal HP.
→ ishinomakinekofesu formula HP
◆The date and time: Saturday, September 19, 2020, 20th Sunday 10:00-15:00 ◆ place: Display = kawamachi interchange center, the flea market = Yahatas parking lot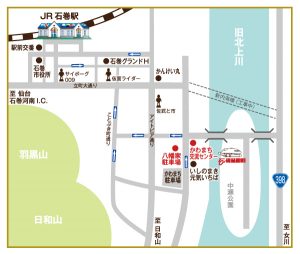 Exhibition-limited goods
few days exhibition!

©Shu Yamamoto All Rights Reserved. Professional player Licensed by DNP© Ishimori /Shu Yamamoto